It's been three months since Hobie went to the groomer's. Gladys wanted to try a new groomers, so we went to VIP Grooming in Noe Valley.
When Hobie's fur gets long he can get pretty shaggy. This is how he looked late February at a local park.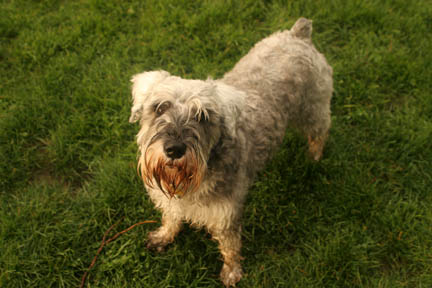 Fortunately, he didn't look like that this morning when we took him for his 8 a.m. appointment.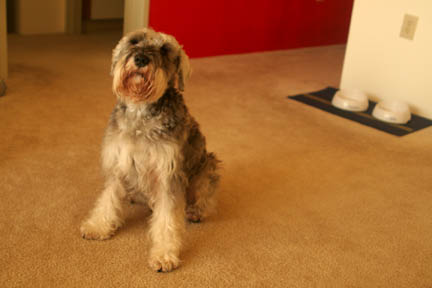 We told the people there that he wasn't very sociable, so they put him in a kennel. There were two or three dogs just walking around there. Hobie got a little worried, so he started barking. He kept barking for several minutes after we left the groomer's, we could hear him a block away.
Anyways, we picked him up, and he looked much better.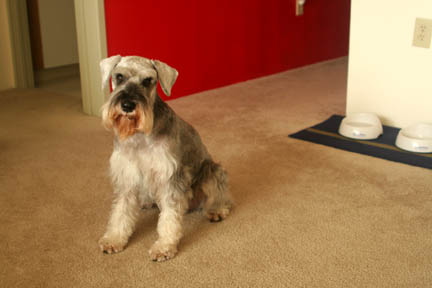 He was so happy to see us that he could barely stand still. He just kept spinning around and around and around.