Since we got him, Hobie has been eating some Solid Gold. However, when he got to Norway, we had to import the food from Germany. The first shipment got lost (this was the fault of the delivery company, and not necessarily the distributor), and the second one got stuck in customs for a while. It was a major pain, so we decided to move him to Hill's Science Diet after he ate his two bags.
However, now that we're in Finland, there is a nearby store that sells Solid Gold nearby, and we decided to go there.
Since we don't have a car yet (we hope to avoid getting one), we hopped on the bus. Each way was about 35 minutes by bus.
Pets travel for free with the bus in Helsinki, nor is a muzzle required.
Hobie hopped on the bus without any problems, and fortunately it was not very full, and we sat in the very back.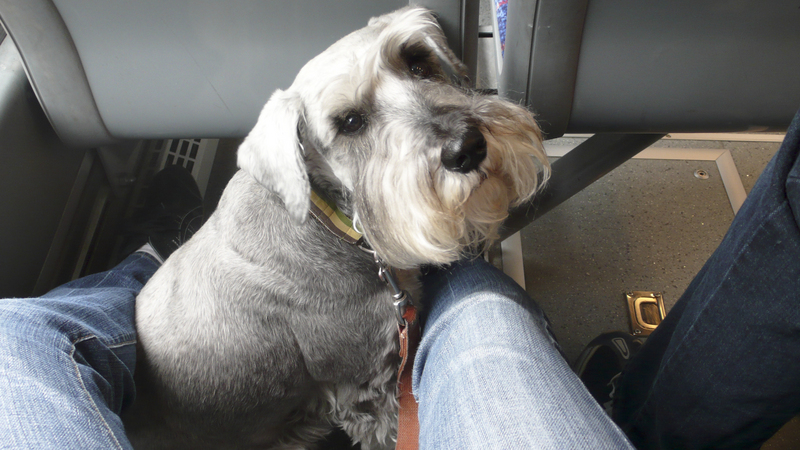 Hobie sat on the floor, and wasn't very happy. Every once in a while he'd whine, but I think it was mostly to get attention, because he stopped when we didn't look at him, and kept going if we looked at him. When we got off the bus, he practically jumped out of it without bothering with the steps.
One the way back we figured out part of the reason he wasn't that happy.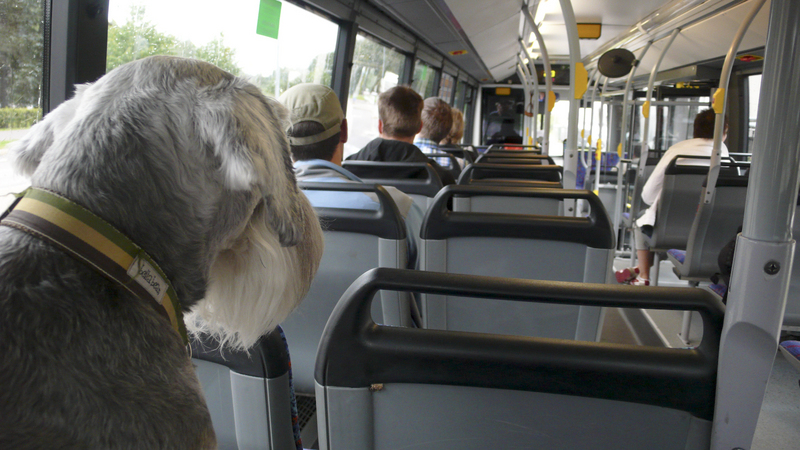 He wanted a better view. As soon as we got in the bus for the return trip, Hobie jumped up in my lap (without an invivation, mind you). Although it was a little shaky, he was quiet and content.
We had to make sure he didn't get used to sitting in our laps, so after a while we put him back down on the floor, and he was already much calmer. He figured out a way to look out the door, and would sit and just look out the window.
However, when we got to our stop, it wasn't exactly difficult to get him out of the bus.