Helsinki has a large park called Central Park.
Yesterday, we took Hobie up there on a 3-hour walk. The park area is beautiful, and there were lots of people out enjoying the nice weather.
On our way through the park we passed through an equestrian center. Hobie didn't seem to care much about the horses, and was (as usual) more interested in practicing his vacuum-cleaner skills on the grass.
We also ran into a dog park there (the official name is Keskuspuiston koira-aitaus). At first it looked a little small, but we decided to check it out anyways.
The entry to a few of the dog parks we've seen have a big dog bulletin board in front, and this one was no exception.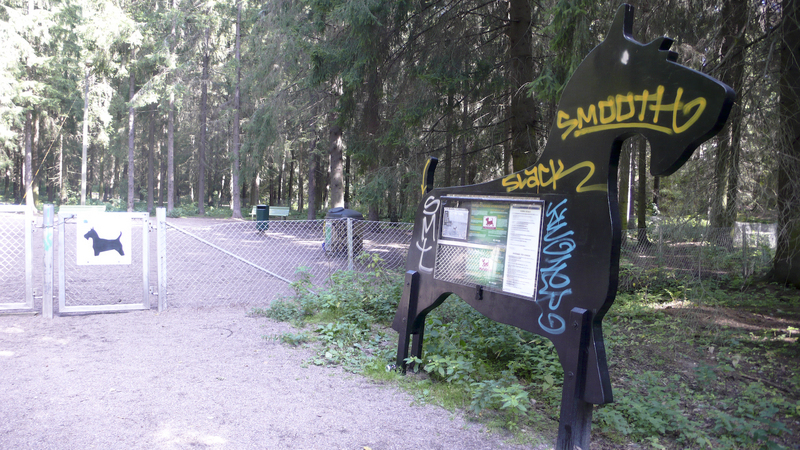 The park had a decent area with gravel, and then a wooded area behind it. There were lots of trees, and treeroots to smell and run around. It took us about 5 minutes to walk around the dog park.
This is Hobie in the front of the gravel area.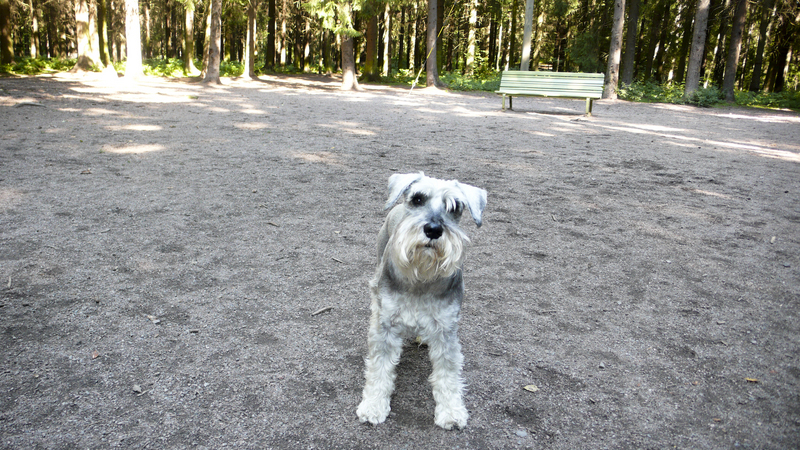 Although there were no other dogs in the park, Hobie had a good time. He sniffed and ran around by himelf. The last shot is Hobie running around.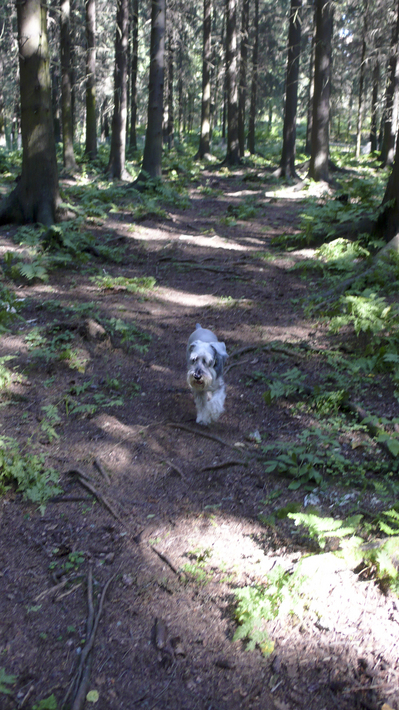 Although Helsinki has a lot of dog parks, some of them are a little sad. We've been to a couple that are very small, and there are no plants, just gravel and some tree trunks to smell. However, it's better than nothing, and it's probably difficult to maintain a lot of plants in a dog park.
This park, however, was very nice. The forest setting makes it much nicer than some of the inner city parks, yet it's very accessible from the nearby residential areas.
Look at the below map for how to find it.