Hobie has checked out some more of the local dog parks. This park in Lapinlahti (the official name is Lapinlahit koira-aitaus, and the address is Lapinlahdentie 6), was a nice surprise.
It's not as nice as the Laakso Dal park, but it's much closer to downtown Helsinki. It's behind an office building and a hospital building, and about a hundred meters after the end of Lapinlahdentie.
The park has two areas, one for large dogs and one for small dogs. The photo below is of the small dog area.
Both areas have bark or wood pulp covering. The large dog area has better ground covering, so your dog is likely to get less dirty in wet weather in the large dog area.
We're usually not sure which area to take Hobie to. He's not that fond of a small hyperactive dogs, but he's not quite the size of the bigger guys either. This time we took him to the small dog area, since it had the most trees.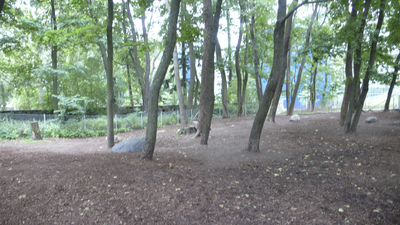 When we went there the dog park was empty, but that didn't stop Hobie from running around.
The small dog area is clearly marked with a sign.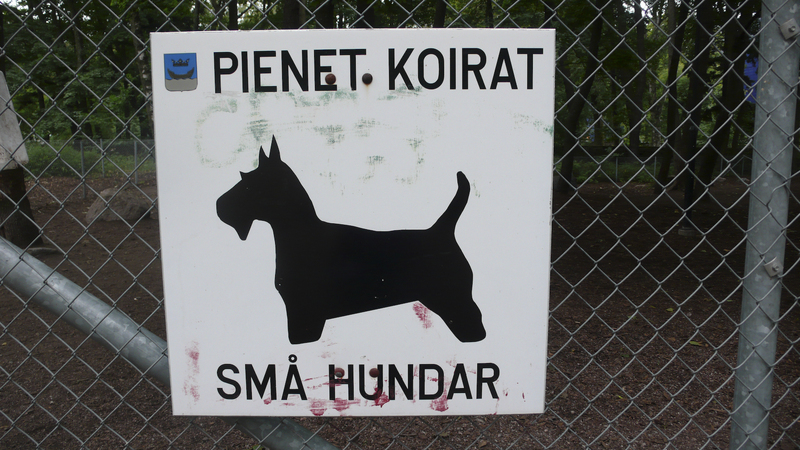 Hobie was hoping we'd pull out a toy while at the park, and waited patiently for something to come out of the bag.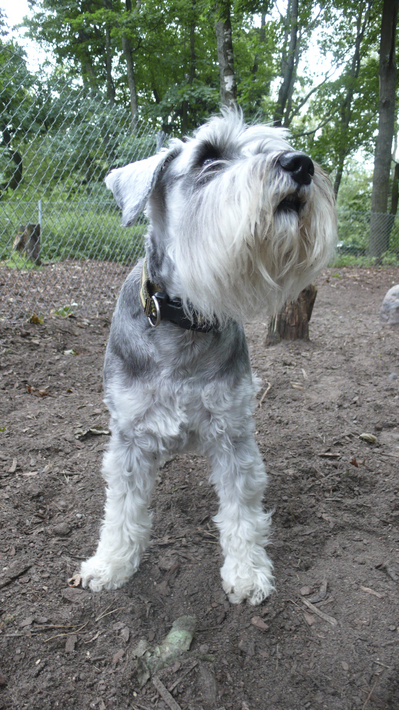 This is the big dog area. It's not much larger than the small dog area, but has fewer trees, so the bigger dogs can run more easily around.