The hotel we are staying in until we find a place is right on Töölö Bay, between Finlandia Hall and the opera house.
Between the two buildings is a nice park, and there is a path all along the lake. It takes us around 40 minutes to walk around.
We've been walking Hobie there, and the park and area is full of life. There's a lot of runners and bicyclists there (at all hours of the day), and lots of little green areas for picnics and relaxing.
Hobie is of course much more interested in sniffing, but we have to make sure he doesn't run into the path of a bicyclist.
Most of the trail around the lake has a division that separates pedestrians from bicyclists.
At the southern end there is a small candy booth and boat rental place. We went by the little beach and shot a picture of Hobie waiting patiently for some newly-bought treats.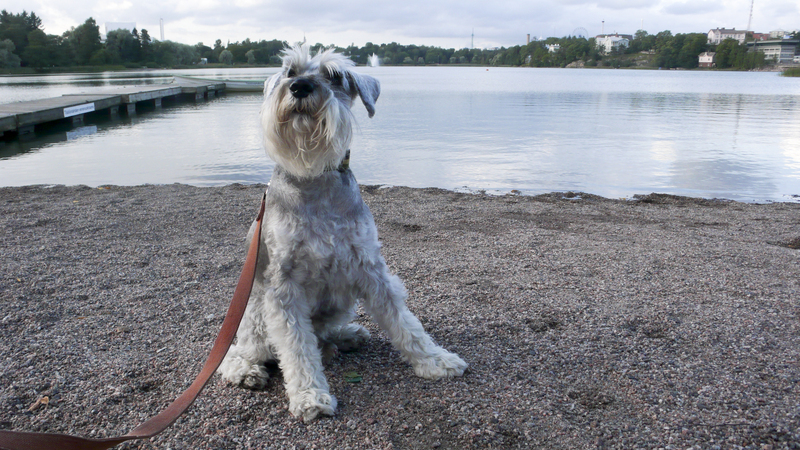 We couldn't resist taking Hobie out on the little pier, to see how he would react. It wasn't very sturdy, so he was a little careful, but with the lure of a treat he willingly walked along.