Hobie thinks he's king of the Tehtaanpuisto dog park. Too bad no other dogs were around to witness it.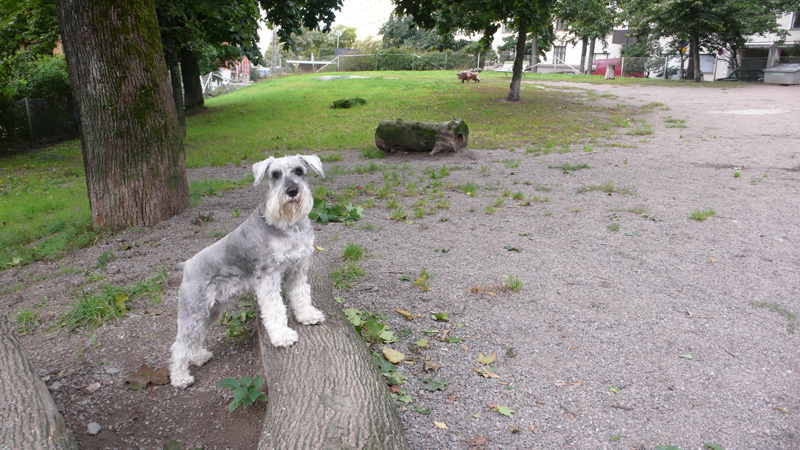 Situated in Eira, aka the embassy district, the dog park provides a good mix of terrain. Besides logs, there are also several trees for your dog's peeing pleasure. The gravel area is evidently popular, judging by the number of holes in the ground.
But my favorite feature of this park is the cute bulldog, "guarding" the grassy area of the park. But watch out for that grassy area. We found lots of splattered poop bombs, thanks to the previous days' rain.
Luckily, Hobie steered clear of the grass.