December 2008 Archives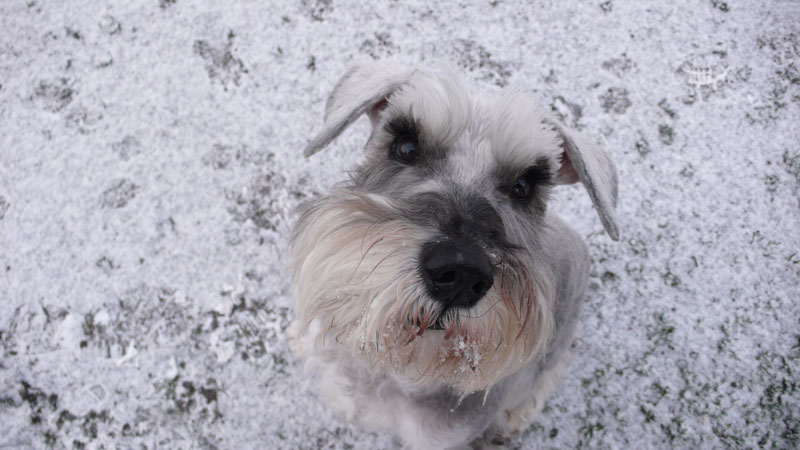 Don't let the cute face fool you. The weather has been nasty, and Hobie has devised a new tactic to return home ASAP. Now, after the usual routine at the dog park, any attempts to continue on a longer walk are met with resistance. Instead of trotting on like any normal dog, Hobie will now stop walking and sit, with the leash fully extended. I sound ridiculous as I make endless promises to go check out the ducks, all in an attempt to get Hobie to budge. I've pulled him along, dragging him mercilessly, but in the end, he always wins.
Stubborn dog. But when he looks like this, I always give in.