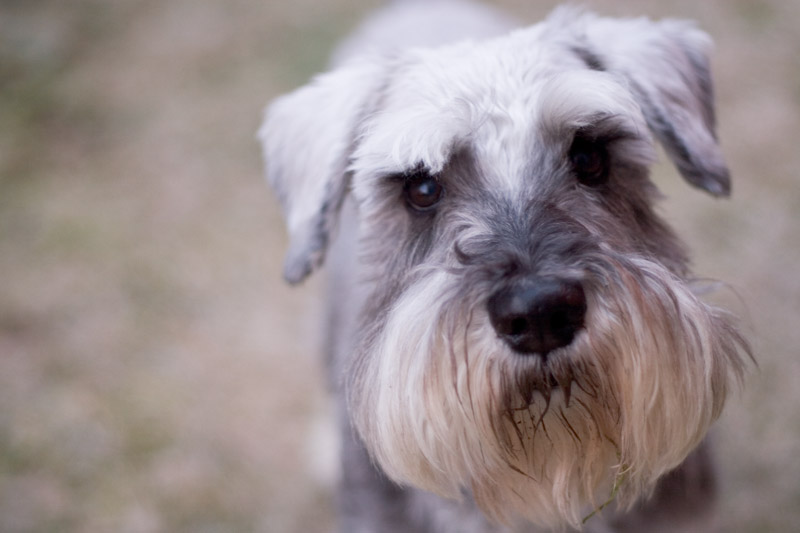 We've learned a few quirky things about Hobie:



When it's time to go home, he prefers to backtrack the way we came, instead of trying a new path home.


Lots of attention, combined with fetching a football or frisbee, makes for a more loving Hobie. He definitely becomes more cuddly and tolerable of us petting him. Strangely enough, Hobie's a dog that does not like to be petted.


He understands the words grumpy and growling. When we talk to him and mention either of these two words, he starts growling. He's such a grumpy old little schnauzer.


He likes to lick the towel when washing his dirty beard.