Hobie now knows the area around the local dog parks, and he starts pulling his leash when we get close, hoping to play some fetch.
The three of us went to the Lapinlahti dog park near Ruoholahti (see map below). This park is a lot cleaner than the dog park in Ruoholahti . Unfortunately, a lot of people in Ruoholahti don't pick up after their dogs, making it hazardous to play in the dog park.
But, back to the Lapinlahti dog park. When we arrive, Hobie will typically sit down and wonder if something is going to come out of our pockets.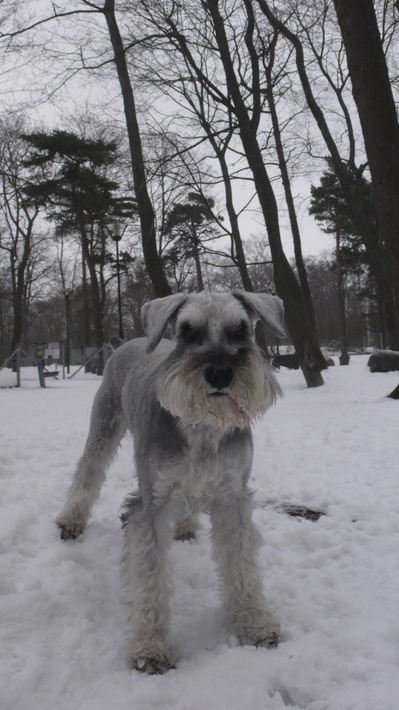 Since it is not really allowed to play fetch in the dog parks we only do this when there are no other dogs around. On this day, Hobie was in luck: his red football suddenly appeared out of nowhere!
Then Hobie will run and fetch the ball.
Although Hobie is nearing the big 1-0, he is still able to keep going for a long time. Most of the time we get cold from standing in the park before he gets too tired to continue.