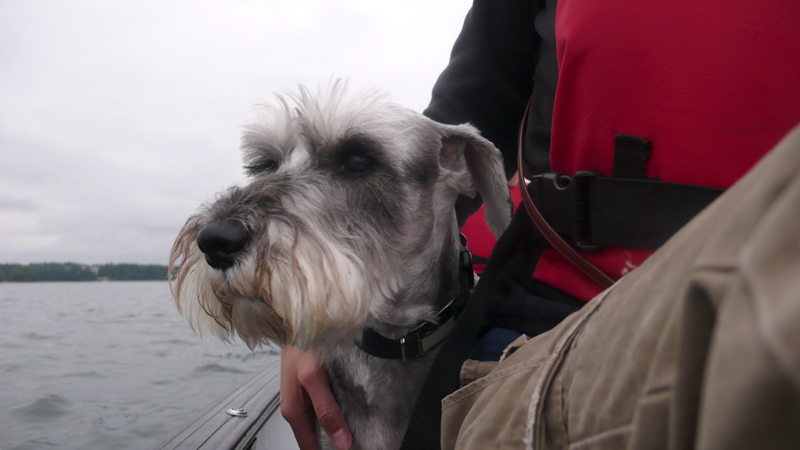 We celebrated Hobie's birthday with some hiking and canoeing out in Vuosaari. Hobie wasn't too thrilled about jumping into the canoe, but once we were out in the water, he seemed a little more comfortable, walking up and down the canoe to check on our progress. As we paddled out further toward open water, the sea became a little more choppy, rocking the canoe ans scaring Hobie. He somehow ended up laying across my lap.
It started raining a little and we headed back a little earlier than expected. We pulled into the dock, and another kayaker mentioned she admired how well-behaved he was. Once he was on deck, Hobie sprinted the full length of the dock to dry ground then sprinted back toward us and somehow ended up back in the water. I think Hobie might've preferred to spend his birthday playing fetch on the grass instead.
His special birthday treat included a big chunk of cheese in his usual organic kibble. He was definitely happy with that.