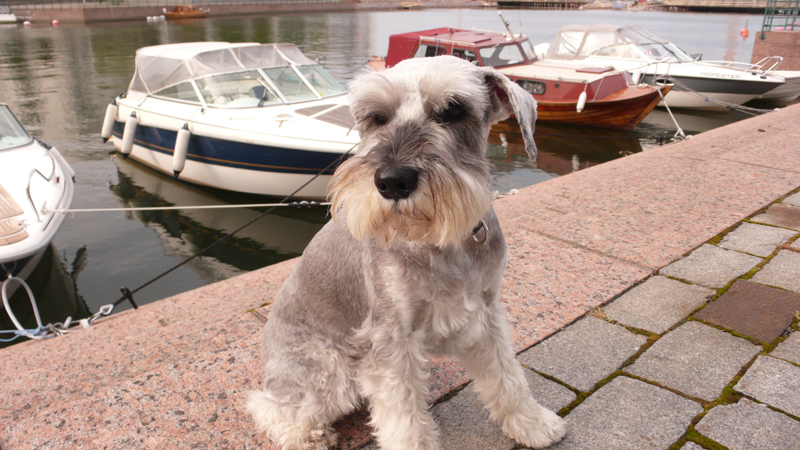 Today Hobie turns 10! I think it's fair to say he had a pretty good year. We moved to a new country, and Hobie sniffed out much of the city. The highlights include:



moving to a new country


attacking a giant snowball


ice skating for the first time by pulling around the rink


removing an old dog fat lump


first sleep over and morning run with Shehani


lake swimming during Juhannus


canoeing for the first time and panicking


learning he's afraid of horses and spending nearly a week with Auntie Denise


flying back to Norway to meet Phillip and teaching him how to bark


more lake swimming at a mokki


riding on buses, trams and trains, now with minimal whining
He's still impatient as ever and still crazy whenever a toy comes out to play. Hobie still loves going for long hikes but now he needs more time to recover. People are always surprised when they learn how old the spinning ball of energy is, and we hope that energy remains for a long time.
Wishing the best schnauzer dog in the world a very happy birthday! Here's to another year filled with new adventures and more cheese!