gladys: March 2010 Archives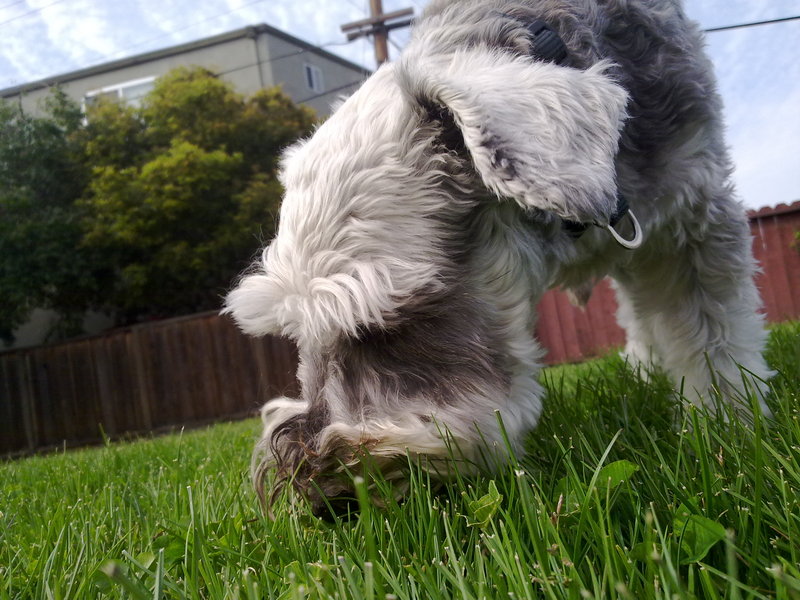 Munching on grass. Yum!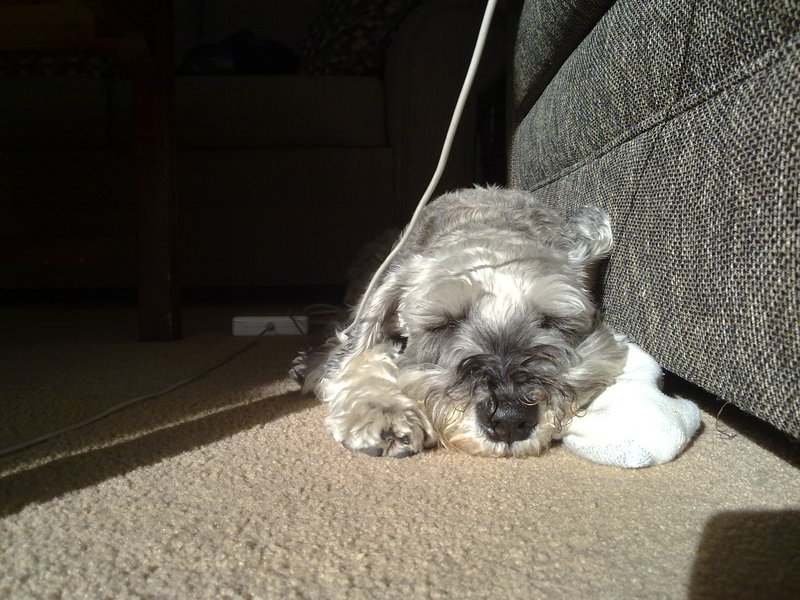 We found a small growth in Hobie's foot and thought it was another fat blob or fox tail. Hobie paid a visit to Dr. Paul and it turns out to be neither. We're gonna watch it for a few more days before we decide to remove it. In the meantime, we fashioned a sock band-aid to prevent Hobie from licking his wound, and he switches to a rain boot when we're out on walks. Of course, this draws the "Aw, what happened to his paw?"
And Hobie's response? Whining, of course, that I'm talking to someone other than him.